Welcome
This wiki is about the anime, Red Data Girl. Izumiko Suzuhara, a 15-year old lollllll get rekkkttt girl who has been raised at Tamakura Shrine, learns that she is a yorishiro, a vessel for a shinto spirit known as a kami, while her childhood friend Miyuki Sagara learns that he is a yamabushi, a warrior tasked with protecting her.
Characters
More characters >>
Media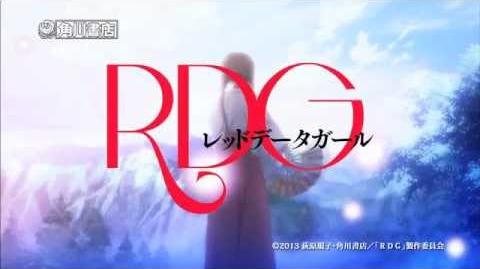 Poll
Are you excited for the premiere of Red Data Girl?
Featured Article
Izumiko Suzuhara is a 15-year old girl who has been raised at Tamakura Shrine, part of the Kumano Shrines World Heritage Site. She destroys any electrical device that she comes into contact with. After enrolling at Hōjō High School in Tokyo with her childhood friend Miyuki Sagara, she learns something that changes her life. Read more...
News
Loading RSS data...
Follow Us
Ad blocker interference detected!
Wikia is a free-to-use site that makes money from advertising. We have a modified experience for viewers using ad blockers

Wikia is not accessible if you've made further modifications. Remove the custom ad blocker rule(s) and the page will load as expected.